Free your environmental thinking for a better clean world
We produce constantly new products as per demand of engineering costumers and professionals for different specific cleaning issues. Please contact ETS Int local represent or HQ Germany. > ETS offers highly approved & tested, certified, water-based, solvents free cleaners which are best substitutes and good or even better than existing conventional solvent-based harmful cleaners. ETS products are environment friendly and completely safe for workers and surfaces. > Products for production & maintenance of different industries, professionals to end users. > Specific and tailor made products & solutions for all industries. > Under 1 source broad range of products and applications. > Waste water to drinking water products and technologies. > Own label business worldwide. > Costumers / Staff training & certification. > Marketing & technical support. > Highly qualified experts, staff and management. > Water based and hazards free products. > Goods classified as Non-poisonous, Non-toxic, Non-flammable, Non-corrosive and Non-dangerous. > Free from Phosphates, acids & petrochemicals. > Highly approved, Over 96% biodegradable. > Safe to use on all kinds of surfaces: Ferrous or non-ferrous metals, textiles, painted and unpainted surfaces. > Removes deep rust on all types of materials. > Harmless to copper, brass, leathers, plastics, vinyl, pvc, rubber & aluminum etc. > Ruseable: Can be used over and over again. > Commercial to defence ministries of all types. For more info, contact ETS Int local representative or ETS HQ Germany.
ETS AND REACH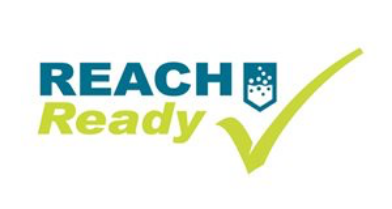 ETS products are in line with the REACH regulations. REACH is the European Community Regulation on chemicals and their safe use (EC1907/2006). It deals with the registration, evaluation, authorization and restriction of chemical substances. The law entered into force on 1st June 2007. The aim of REACH is to improve the protection of human health and the environment through the better and earlier identification of the intrinsic properties of chemical substances. At the same time, REACH aims to enhance innovation and competitiveness of the EU chemicals industry. The benefits of the REACH system will come gradually, as more and more substances are phased into REACH.